There's a little here for ecotourists, history buffs art lovers alike. In the winter, migrating whales come incredibly close to the shore and can easily be viewed from the beach. For experienced surfers, the local waves are legendary.
5 Reasons to Experience Todos Santos

Cabo's vibrant beachfront and marina certainly have their appeal. But, when you're ready to venture beyond the busy heart of Cabo San Lucas and get a taste of old Baja, hit the road to Todos Santos. About an hour north of Cabo San Lucas on the Pacific Ocean, this destination deserves a day trip – if not several blissful unplugged days! Here are 5 reasons to experience Todos Santos...
Accommodations

Set in the captivating historic town of Todos Santos nestled among a natural palm oasis, the Hotel California offers a taste of old-world charm in an incredibly romantic setting. The Guaycura Boutique Hotel offers the historic charm of downtown and access to its Beach Club & Spa just a few miles away. Worlds from the bustle of Cabo San Lucas yet just an hour away on the Pacific coast, Todos Santos boasts art galleries and courtyard cafés set along pleasant streets with traditional colonial architecture. More...
Activities

If you're staying in Los Cabos, a day-trip to Todos Santos is a perfect excursion. Explore historical buildings, a fascinating anthropological museum, a stop at the Hotel California, art galleries and a real Baja California Sur ranch. More…
Shopping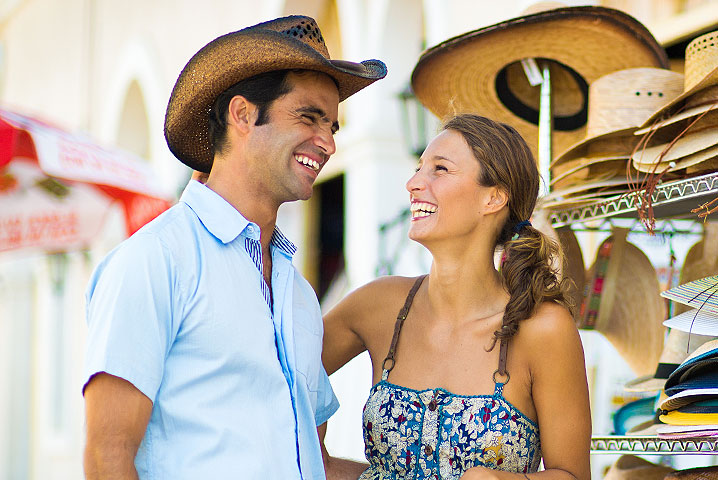 With dozens of art galleries and charming boutiques, Todos Santos is a great shopping spot for unique treasures, from paintings by local artists to one-of-a-kind, hand-crafted jewelry pieces. More…
Dining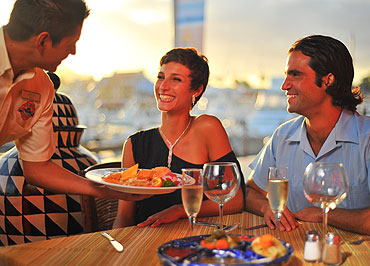 Whether you crave traditional Mexican specialties or authentic Italian classics, there's something on the menu for every visitor in Todos Santos. Delightful restaurants offer variety and charm in historic buildings. More…
What you need to know: